Direct Response Marketing Generate Sales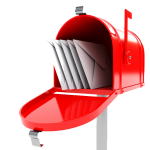 Direct Response Marketing generates an immediate call-to-action response from your target audience.  Mail advertising will generate leads and inquiries from your potential customers and convert them into sales.
Direct mail pieces are a high profit and low cost advertising advantage.
Examples of direct response marketing are:
Direct Mail Packages
Sales Letters
Post Cards
Reply Brochures
Reply Cards
Reply Marketing Cards
Business owners who write their own advertising sales copy tend to write boring copy about themselves and their companies. Unless you are experienced in writing persuasive sales copy, you are probably losing money!
Your prospects are looking for free information. They want to know how your company will benefit them.
Sales copywriting includes specific wording that will direct your prospects to take immediate action.  Your customers takes action by sending in an order form, a reply card or making a phone call. This closes the sale by telling your prospects exactly what to do to receive your product, service or information offered.
An advertising copywriter knows how to influence your prospects to respond to your mail pieces and for you that means increased sales!