Social Media Marketing Is an Excellent Business Tool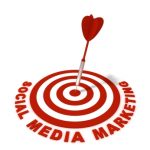 Social Media Marketing (SMM) requires specific resources from your business. Is your business ready to join the millions in social media?
Unfortunately, some businesses too quickly put a halt to their social media not understanding how it works.  Social media marketing is one "arrow" in your bag of marketing strategies.
They fail to realize that to be successful through social media that it requires regular consistent attention and planning.
It is important that your business takes the time to understand what social media is all about, how it works and what role it can play within your marketing plan.
Social media marketing is a remarkable tool that builds brand awareness.
Social media is a marketing tool that combines both technology and social interaction with your customers.
Some examples of social media marketing tools that will help promote your business products or services are tools like Twitter, Facebook, LinkedIn, a social network or YouTube where you are able to promote and share information through your company videos.
Social media tools are used as a powerful and productive avenue to quickly spread information about your products and services. Your business will receive brand recognition without the usual long sales talk. Social media is in more of a relaxed and conversational atmosphere.
Social Media Marketing Isn't Just for Small Business
If you will do some research you will find that not only small business includes social media marketing into their marketing campaigns but you will find in your research from celebrities to corporations and yes, even our current president has used social media to market themselves or their businesses.
3 Important Things to Remember About Social Media Marketing
Don't depend entirely on social media marketing as your only source for your business marketing. You must incorporate it with other marketing resources in your marketing campaign.
Be careful that you don't come off trying to sell something. Yes, you can provide a link to your business website. It is important to remember to be personable and to be yourself. This is not the time to sell something!
Don't waste everyone's time if you don't plan on being consistent!  By using social media tools on a consistent basis it will create a personality behind your brand and will build relationships and loyal customers.
There are well over 1600 social media sites today!
Did You Know?
There are millions of business people using social media marketing. Let's face it in today's economy we are all looking for ways to be resourceful and imaginative in our marketing.
Get Connected with Social Media Marketing
Isn't it time your business experiences the benefits of social media marketing? I will design a marketing plan that will bring brand awareness to your business. Let's get connected now.
Request a Quote and let's get started on building your business through social media marketing.