Digital Marketing Increases
Brand Awareness
Digital Marketing is #1 Tool in the Way Businesses Succeed and Grow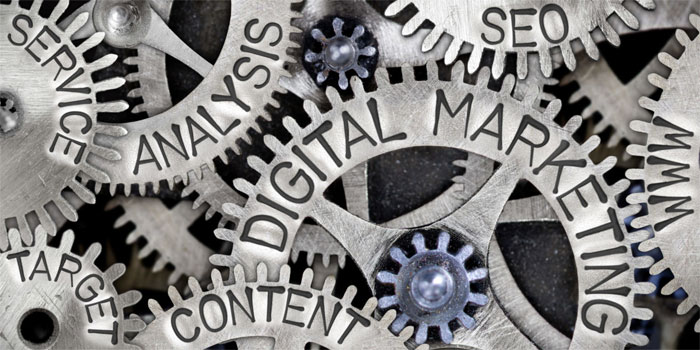 Digital marketing is the use of the Internet, through search engines, social media, mobile devices, and other avenues to reach your target customers. Digital marketing is most popular today by promoting brand awareness that includes search engine results, pay-per-click ads, social media advertising, email ads, and promotional tweets.
Search Engine Optimization (SEO)
The goal of Search Engine Optimization is to get a business to rank higher in Google search results, ultimately increasing search engine traffic to your business's website through organic SEO.
Social Media Marketing
Social Media Marketing is a lot more complicated than managing your personal Facebook or Twitter profile. A crucial part of social media marketing is analytics by consistently measuring and tracking marketing campaigns while converting users into customers.
Email Marketing
With the rise of social media, mobile applications and other channels, email is still one of the most effective marketing techniques. Email marketing will analyze your target audience interactions through their clicking on links within the email, signing-up for a newsletter or other responsive actions.
Website Content
Different from a method such as Pay-per-Click ads, content marketing is a long-term strategy. Content marketing shares information to increase brand awareness. The goal is to have the reader take an action, such as requesting information, signing up for an email list, or making a purchase. Content can include blog posts, white papers or e-books. Content should provide value to the consumer, not just advertise your brand or try to make a sale. Content writing is design to educate or entertain.
Blogging
A blog post that you publish today has the ability to generate traffic, leads and opportunities for your business by continually driving targeted traffic to your website. A blog post will provide opportunities for internet traffic to convert into sales. That content will, in most cases, continue to exist online and remain relevant indefinitely, driving results for years to come.
Search Engine Marketing (SEM)
SEM or "Pay-per-click" can refer to the advertisements you see at the top and sides of a page of search results, the ads you see while browsing the web, ads before YouTube videos and ads in mobile apps. When you set up a pay-per-click campaign, you will also be able to choose whether you want your ad or promoted results to be shown to users all over the world, or only within a specific geographic area. This is especially important when you have a brick-and-mortar business.