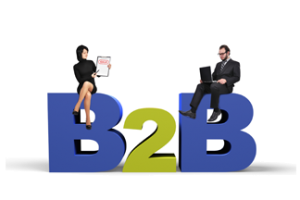 B2B marketing has the potential to convert prospects into repeat buyers. Words can make or break a business deal and that is why you need a business copywriter. Businesses become brands when they communicate their vision effectively. In today's market, B2B marketing uses so many tools to get their message out to their target market.
So, how do you bridge the gap between your company's vision and your buyer's need?
Successful B2B Marketing Tools:
E-books
E-mails
Newsletters
Case Studies
White Papers
Articles
These marketing tools will help get your brand message out to your potential customers and converting to buyers. With the right combination and use of marketing tools, small businesses stand a good chance of putting themselves on equal footing with larger businesses. The most impactful B2B marketing trend in 2019 will be a tighter focus on improving the customer experience while driving growth! That is why it is so important to have a marketing strategy that includes a mixture of marketing tools.