Client Reviews Are So Welcomed!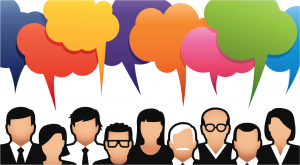 I love working with my clients. Each one is unique and has it's own set of problems and solutions. I am kind of a perfectionist, I must confess, so every client is important and every detail of every project that I work on. I am always inspired when my clients are satisfied!
Linda Kasper 
"I contacted Linda Kasper after having many problems with my prior web company. I actually have not had good results from the ones before that either and the "DIY" websites never get me anywhere. Hiring Emerald Writing Services has made a huge difference on our website and her SEO work. E.W.S. never seems to run out of ideas and the work is first class at reasonable rates. I would highly recommend and will continue to do business long into the future of our company."
Don Rutherford-Founder and Business Owner
Northwest Roofing, Haslet, TX
https://www.nwroofing.com
"I love my new HOME page, it's great! Thank you for the SEO, Social Media and remaking my Logo!"
Joanette Woods–My Color is Genius, Dallas, TX
Professional Screener
https://mycolorisgenius.com
"Linda is very a very knowledgeable and highly competent consultant who has provided assistance in both technical and non-technical support areas. I continue to use her services and because she is a person of integrity, I trust her with confidential projects.
Linda has performed numerous projects for us including maintain our website coordinating and then developing/writing/editing a Cookbook for a fundraiser program and has provided numerous other services for us. She is very reliable and meets or exceeds schedules and other expectations."
Bob Strock, Executive Director –Fort Walton Beach, FL
"Linda Kasper is a creative and original thinking writer. Her ability to communicate her ideas clearly and succinctly is truly an asset. She is motivated and provides quality, on target solutions for her clients. I consider Linda a "writers' writer" and respect her as a professional and colleague. She offers diverse writing from ghostwriting to copywriting; from book reviews to fundraising letters; from advertising scripts to feature articles and the list goes on. Visit her website Emerald Writing Services at http://ewsdigitalmarketing.com/ . You'll see her skills first-hand."
from LA Gee – Train2GainUS©2006.