Website Content is King
Website content plays an important part in marketing online.  A well written website is what attracts a visitor and keeps them on your website.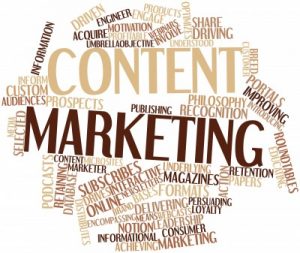 Your website will generate leads resulting in sales directly from website tools that includes Internet ads, SEO, images, social media, blogs and free offers such as a download to a free E-book or newsletter. Online businesses and organizations reach their target audience with a call-to-action through persuasive content.
Your marketing strategy will generate online traffic and convert into sales with these marketing tools: 
Persuasive website content
Social Media Marketing (SMM)
Informative Blogs
Online Sales Letters
Free Offers: E-books
Landing Pages
Are Your Online Sales Not What You Expected?
What is more important to your business? Dramatically improved sales using powerfully written website content or just a great looking website that isn't pulling in the sales you were expecting?
Online marketing strategy with a call to action will generate a higher response rate from your advertising dollars because of well written website.  You will quickly see the advantages and receive the rewards of increased traffic and a positive ROI.